How it Works
---
Hygge in a Box is a seasonal subscription box curated by hygge enthusiasts to inspire moments of hygge into our lives.
Hygge is about slowing down, being mindful and feeling happy from the inside out. With that in mind, once a season, you'll receive a collection of 7-8 full size premium products for the body, mind, soul, and home.
With a focus on supporting Canadian businesses, these hand selected products are mainly made in Canada, Fair Trade, Organic, Natural and/or those made with sustainability in mind.
Think candles, teas, bath salts, body lotions, books, coffee mugs, art, decor, slippers ...essentially, each box will include select items to bring warmth, light, nourishment, comfort, connection, joy and ultimately bring hyggelig moments. Themes and items change each season so it's always exciting to unwrap each box.
How Our Seasonal Subscription Works
Hygge in a Box Subscriptions will be sent out:
the third week of October

third week of January

third week of April

third week of July
The cut-off date to order Hygge in a Box & Hygge in a Box Subscriptions is the 30th of the month before the next quarterly shipment (September 30th, December 30th, March 30th & June 30th).
With Canada Post the delivery should take anywhere from 3 to 10 days depending on weather and your location.
With this option, you can look forward to receiving 4 boxes filled with hyggelig items every quarter! Subscriptions auto-renew at the end of the subscription cycle.
You can cancel any time before your renewal date to not be renewed.
You can also purchase one-time gift subscriptions that do not auto-renew!
We curate your box full of beautiful and cozy hygge inspired items.


We send you a box four times per year in October, January, April and July.


You receive your box, then start enjoying a sense of calm and coziness all year round.


---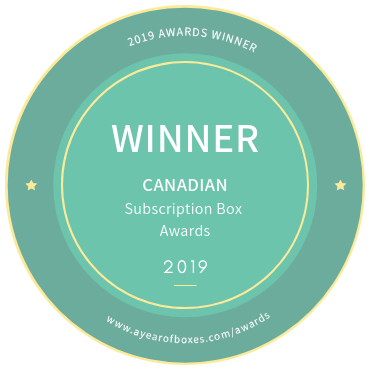 We were so honoured to win Best New Box from A Year of Boxes for the 2019 Canadian Subscription Box Awards.
We can't wait for you to experience our award winning Hygge in a Box for yourself!
Well that was the best box EVER!!!!! Wow wow WOW!!
Jill Atnikov
This is the first time ever that I have sent a comment regarding any product of any kind.
You may be interested to know, because I am so inspired by my Hygge Box!
Today I was given a Hygge Box by a very dear friend. It truly is happiness in a box filled with wonderful treasures.
Perfect gift for the lead up to Christmas entertaining.
I will enjoy my Box this evening. I'm interested in the subscription boxes offer. Thank You!
Yvonne
Your Holiday Box is amazing too!! I especially love the scents of the candle and the bath salts. *swoon!*
And the book sounds wonderful!
Thank you so much.
Julie
"Can't wait for XMAS Box!"
I'm writing to let you know how much I love my first subscription box.
It arrived on my birthday and was filled with so many wonderful items that it made my day extra special!
Thank you for taking so much care in choosing each of the items you include in the boxes, each piece you chose is lovely & so very appreciated!
I can't wait for the Holiday box to arrive.
I don't normally leave reviews for the other three subscription boxes that I have but I felt compelled to share my thoughts about Hygge Canada.
I just received my first Hygge Box and I am so thrilled. Every item has been thoughtfully curated and the items are unlike others I have ever received.
I am so impressed by the packaging, quality of products and incorporation of Canadian brands.
I can't wait for my next box to arrive. This is a box I would proudly give as a luxury gift.
Every item is amazing. Great job!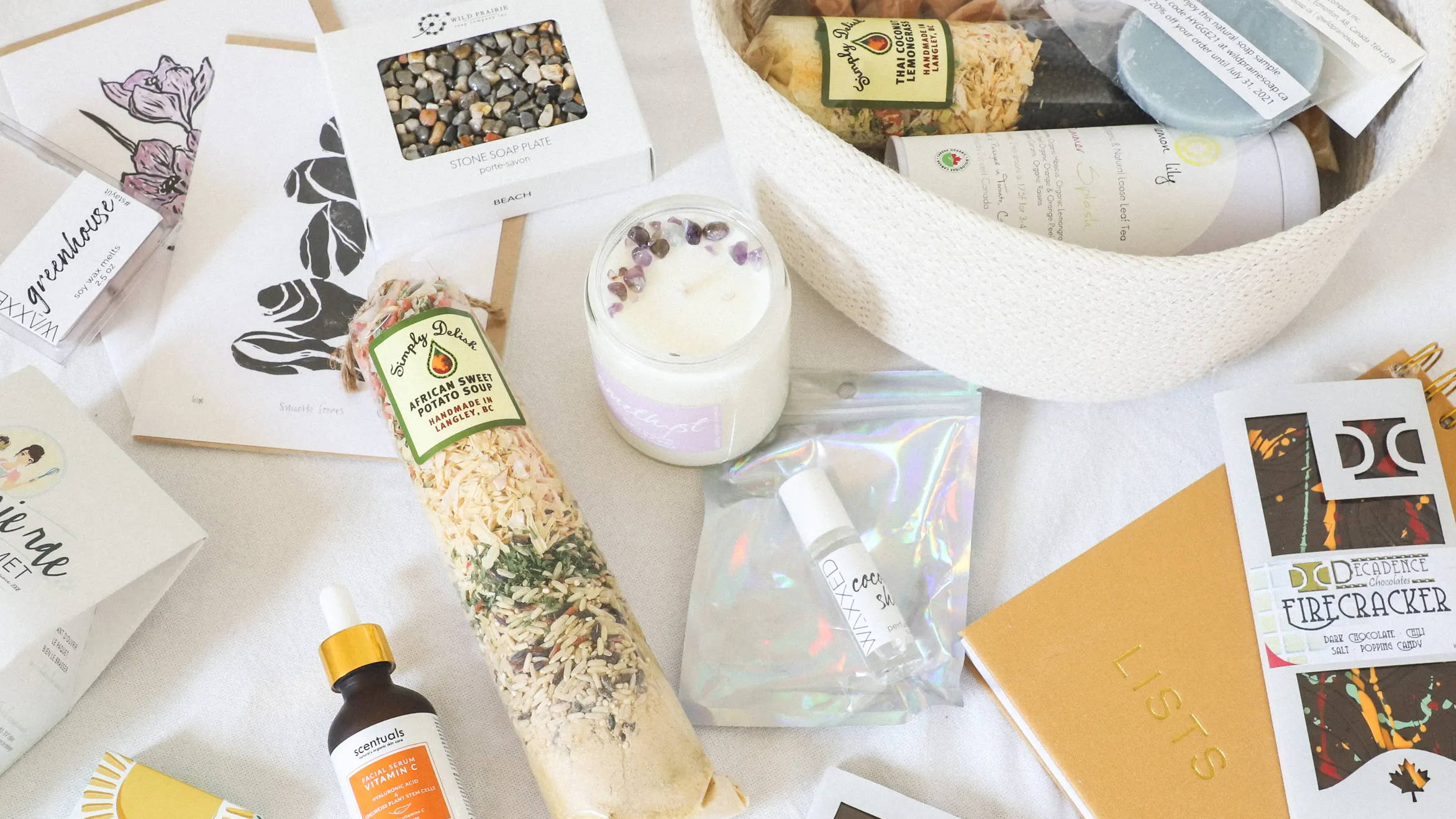 ---
Ready to find your hygge moment?
We were so honoured to win Best New Box from A Year of Boxes for the 2019 Canadian Subscription Box Awards.
We can't wait for you to experience our award winning Hygge in a Box for yourself!